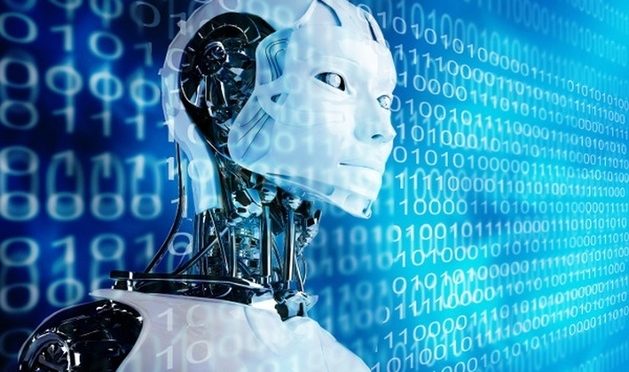 In the ultra-competitive quick-service restaurant (QSR) industry, profit margins are often perilously thin, meaning margin for error is virtually nonexistent. Even for multinational brands operating on a huge scale, everything matters and the smallest inefficiencies can quickly snowball. With partners like Fingermark* and other world leaders in digital transformation, Intel is helping QSRs minimize these inefficiencies and maximize their opportunities to go above and beyond.
QSRs average five to six incorrect orders per day, resulting in a net daily loss of USD 48 and a net yearly loss of USD 17,520.¹ At a single establishment or across 100 locations, these are significant losses. And order accuracy is only one of the myriad challenges these businesses face.
Operational expenses are increasing due to rising wages and food costs, necessitating greater speed and efficiency from staff. Market demands and consumer tastes can shift without warning, forcing QSRs to adapt or be left behind. Mounting competition from delivery services is eating into market share, and their seamless online experiences are further recalibrating diners' expectations of life in the physical world. To remain relevant — or simply remain open — businesses must embrace this digital transformation.
Fingermark* Data-driven Kiosks, powered by Intel technology, are helping QSRs shape their in-restaurant experiences to more closely resemble the best of online customer journeys. These intelligent kiosks enable customers to place their orders and complete payments quickly and autonomously, shortening lines and wait times. This is great news for QSRs, as 61% of customers are willing to shop at completely automated stores if they can avoid waiting in line.²
The user-friendly digital display makes ordering simple and intuitive, helping to ensure order accuracy and better inform diners of specials and promotions at the point of purchase. Restaurant staff can be reallocated to assist in the kitchen — further expediting orders — or focus on higher value, human-centric tasks that create a more memorable experience for the customer. For QSRs seeking an edge, these added efficiencies could amount to significant advantages over time.
FINGERMARK* MEETS "FINGER LICKIN' GOOD"
KFC* tapped Fingermark* to help transform their in-restaurant experience by introducing Data-driven Kiosks at their Australia and New Zealand locations.
"To overcome the rush-time challenge faced in our restaurants every day, we needed a technology that would ultimately make things easier for our customers and team members," said Jeff Monico, CIO of KFC* South Pacific, a YUM! Brands* subsidiary.
For the technology needed to bring the kiosks to life, Fingermark* looked to Intel. The two companies had collaborated previously — using low-voltage Intel processors to more efficiently power digital signage — and together brought a wealth of AI and edge computing expertise to the table. The new Intel-powered kiosks achieved better performance and functionality, helping pave the way for a host of improvements to the KFC* customer experience.
As expected, the introduction of the kiosks greatly increased the speed of customer throughput while improving accuracy, helping minimize net daily loss from incorrect orders. No longer tethered to the POS system, restaurant team members could be deployed more efficiently in other areas. The digital displays are making the ordering process more engaging and easier to understand for patrons, creating the seamless self-service experience that customers of all ages crave.³ The quick-service restaurant can now live up to its name.
In addition to soothing existing customer pain points, these edge IoT innovations are creating new efficiencies and opportunities for KFC*. Some locations that adopted the kiosks report upwards of 30% average increases in number of orders per day, and average per-check increases of USD 6.73!¹ These increases are consistent with the results of another recent study, which found that customers empowered to order for themselves purchased 30% percent more.⁴
KFC* locations also report that self-serve guests were more likely to try new menu items, which offers an exciting glimpse into the potential of dynamic digital displays. Integration with an Intel AI platform can adjust the user interface based on the environment and real-time insights. This allows predictive analytics to more prominently display popular items or promotional offerings. Future AI capabilities will include customer recognition technology, as well as targeted loyalty programs and biometric payment.
POWERING A QUICK-SERVICE REVOLUTION WITH INTEL AI-ENABLED IOT
Personalized, immersive, and frictionless, these intelligent IoT solutions are helping QSRs reimagine the customer experience. And by integrating Intel technology with legacy systems through APIs, a total reimagining doesn't require a total rebuild — good news for CapEx-heavy businesses like QSRs! Data-driven Kiosks are designed to augment restaurants' existing infrastructures, including all major POS providers, until they're ready to phase them out. Deployment is simplified and expedited, helping QSRs keep pace with the market's rapid evolution.
"It's important we find technology that is reliable and deployable at scale and provides future flexibility as business needs and opportunities change so we can react quickly," said Luke Irving, founder and CEO of Fingermark*.
With agile, scalable Intel technology powering their IoT deployments, Fingermark* is helping KFC* continually adapt and anticipate the needs of the modern customer. Fast and steady wins the race in this business, and innovations like Data-driven Kiosks are enabling QSRs to gain a potentially decisive advantage. Pinpoint the small inefficiencies and better predict the next big thing — that's an original recipe for success.
_____
Disclaimers
Source: Fingermark customer comments made to staff.
"37 Exciting Digital Signage Trends and Statistics," October 2016, ScreenCloud, screen.cloud/ideas/innovation/exciting-digital-signage-trends-and-statistics
Brawn, Alan C., and Keene, David, 2018, "QSR: Reinventing the New Menu Board –– and Beyond," Digital Signage for Quick Service Restaurants, a special supplement to Digital Signage Magazine.
Intel and the Intel logo are trademarks of Intel Corporation or its subsidiaries in the U.S. and/or other countries.
*Other names and brands may be claimed as the property of others.