See Strait Times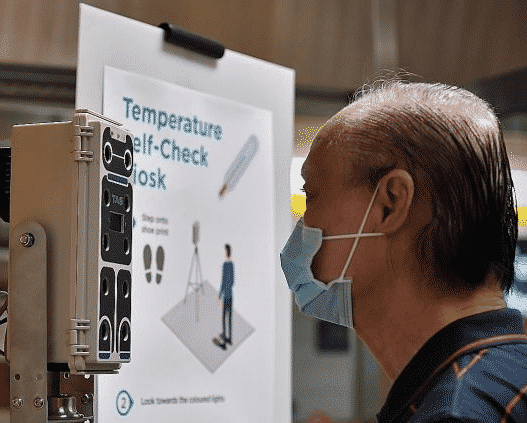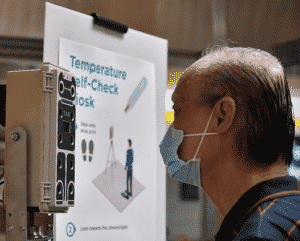 Excerpt: 
When he visited the Toa Payoh MRT station and bus interchange yesterday morning to distribute hand sanitisers to public transport workers, Transport Minister Khaw Boon Wan had his temperature taken at two self-checking kiosks.
The prototype kiosks, which went on trial at the transport hub on Saturday and will be there until today, are an initiative by several government agencies and local firms to encourage people to check their temperature regularly amid the ongoing Covid-19 outbreak.
Each kiosk is equipped with a sensor that detects the temperature of the person in front of it.