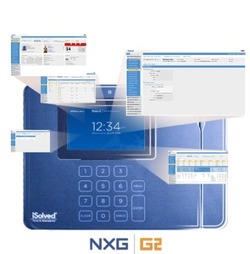 Morpho (Safran) and Infinisource have announced what the vendors call the market's "most advanced biometrically-enabled time clock".
Source: findbiometrics.com
The NXG is intended for the small and mid-size employer, allowing for the collection of time and attendance data. Thanks to Morpho's MorphoSmart CBM sensors, the time clocks address the common practice of time fraud (known colloquially as 'buddy punching'), ensuring that any given employee can only check herself in to work and not a truant or absent friend.