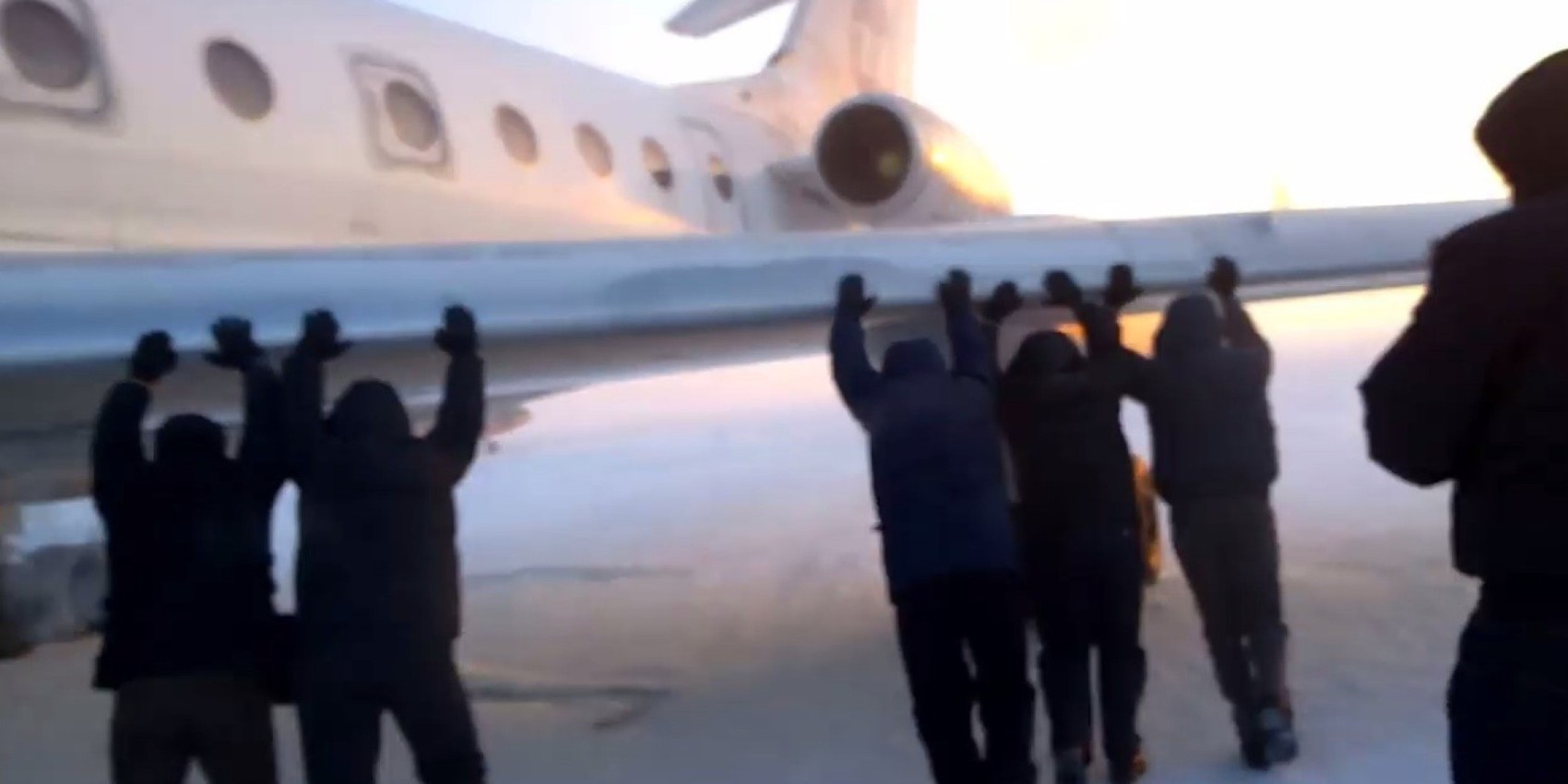 w What do you do when your flight's been delayed because the plane is stuck in ice? Get out and push!
Passengers on a flight in Siberia were asked to do just that on Tuesday when temperatures dropped to -52 at the Igarka airport, according to LifeN…
Source: www.huffingtonpost.com
Self-service to extreme. Plane stuck so all get out and push.