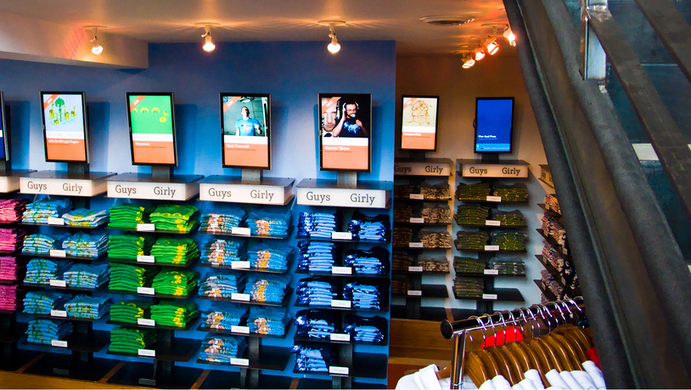 In the current mobile marketplace, desktop sites, apps, in store signage, and mobile sites combine to create a consumer experience that may or may not be consistent across all mediums. In April's STORES Magazine, Peter Johnson writes about how MandM e-retailer identifies this issue and works to resolve it.
Source: kioskindustry.org
Also in the April edition of STORES is an article by Karen M. Kroll about mid sized retailers and their ability to view inventory across channels including e-commerce, brick and mortar, catalog and mobile sales. Making this full inventory available to store visitors is one way to optimize the use of this solution. Visitors should have access to kiosks that display the store's website and online inventory. In this particular case, the technology that enables live inventory tracking is a Celerant solution.