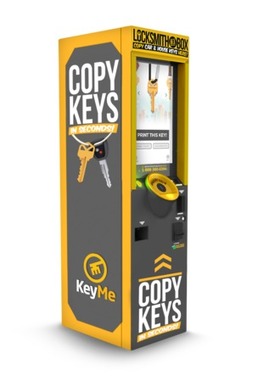 The startup that wants to kill the emergency locksmith business is planning a big upgrade to its real-world presence next month.
Source: www.bizjournals.com
The Chelsea maker of key-replication software and hardware will install nearly 100 self-serve kiosks around the country in November, including 20 in New York City. Until now, it's had just three local kiosks.