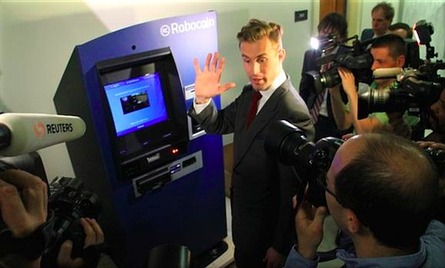 TurnKey Kiosks LLC announces that it has been selected by Robocoin to manufacture the world's leading Bitcoin ATM Kiosk ..
Source: kioskindustry.org
The biometrically enabled kiosks let customers instantly buy, sell or transfer Bitcoins. What started with the world's first Bitcoin ATM in Vancouver, Canada, Robocoins have now been deployed to 19 countries with 12 unique currencies and growing. From Coffee shops to Casinos, the Robocoin platform started the Bitcoin ATM industry and has remained the market leader.