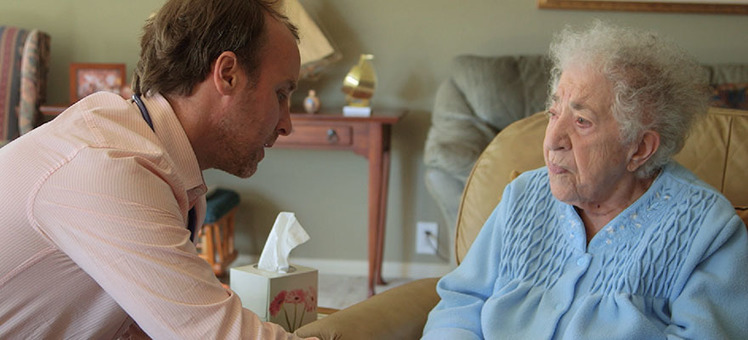 Health systems across the country are struggling to deal with two powerful trends whose convergence will change the health care system in profound ways: a population of seniors that is growing rapidly and a shrinking supply of doctors. Many organizations are exploring a mix of old-fashioned house calls and high-tech.
Source: www.chcf.org
Excerpt: Patients who get signed up with Landmark are instead taken care of by a team of clinicians set up in what Mancuso calls a pod structure. Each pod manages 450 patients with one doctor, one nurse practitioner or physician's assistant, one nurse care manager, and one care coordinator. There's also an "ambassador" who connects closely with patients and helps them schedule visits. Social workers, psychiatrists, and pharmacists are shared across multiple pods.
Each team can handle a great deal of the medical, social, and emotional needs of their patients, visiting them for regular and urgent care and getting to know them in the comfort of their own home. For a group of new patients in the first year in the program, there were 40% fewer emergency room visits and 35% fewer hospitalizations, Mancuso said. The number of specialists each patient saw also declined, he said.